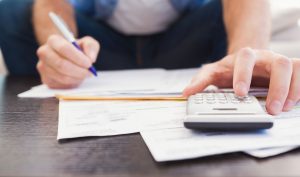 It is always best to hire a professional, and that is what a Mortgage Agent is….a mortgage professional.
We have all had experiences when we have decided to cut corners and do things our selves, sometimes it all works out, other times it leaves us panicking and contacting a professional to solve the problem. Mortgage brokering is vastly misunderstood, it is not a last resort for people who have exhausted all options with a bank. Mortgage Agents work with big banks as well as a large variety of other lenders.
Hiring a Mortgage Agent means this…
hiring a professional to advise you with your best interest at heart.
A Mortgage Agent works for you, they take the whole picture and find you the mortgage that suits your needs best. There is no hidden agenda, no underlying reason to sway you one way or the other. We take all the information we need, and work hard to find you a solution that ultimately helps you to reach your homeownership goals. Your mortgage is a powerful financial tool, when structuring it and choosing options, your mortgage can help you achieve many things. Having a Mortgage Agent to walk you through the ins and outs of all the options available to you allows you to make decisions comfortably.
A Mortgage Agent advises.
They are your own personal advisor.
So why wouldn't you choose to hire one with your largest financial commitment?
A Mortgage Agent will help you to answer any questions you have. They will also help you with becoming "ready" to take the plunge into the housing market. Sometimes people are not aware of what is stopping them from getting a mortgage at their bank, a Mortgage Agent can help you to better understand where you are at, and where you need to be to qualify.
Here is the best part…
It is FREE
Working with a Mortgage Agent most often is at no cost to you. Of course there are special circumstances when there is a fee, which I am happy to explain if it affects your situation.
It you have any questions at all, or are thinking you don't know where to start and want to get into the housing market. I am happy to help!